CUSTOMISED SPORTS WEAR AND GYM ACCESSORIES FOR BUSINESS SUPPLY
ds...
.......
Welcome to our custom sportswear supply service for UAE businesses! We understand the importance of having high-quality and unique sportswear for your team or organization. Whether you are a sports club, gym, or corporate team, we have the expertise and resources to provide you with customized sportswear that meets your specific requirements.
At our company, we believe that sportswear should not only be functional but also reflect the identity and values of your business. That is why we offer a wide range of customization options, allowing you to design sportswear that showcases your brand and creates a sense of unity among your team members.
Our team of experienced designers and manufacturers work closely with you to understand your needs and bring your vision to life. From choosing the right fabric and color to incorporating logos, names, and numbers, we pay attention to every detail to ensure that your custom sportswear is of the highest quality.
We also understand the importance of timely delivery, especially when it comes to sports events and competitions. Our efficient supply chain management ensures that your custom sportswear is delivered to you on time, allowing you to focus on what matters most – your team's performance.
Whether you need custom jerseys, shorts, tracksuits, or any other sportswear, we have got you covered. With our commitment to quality, attention to detail, and excellent customer service, we are confident that we can exceed your expectations.
Contact us today to discuss your custom sportswear needs and let us help you take your team's appearance to the next level.
OUR BUSINESS CUSTOMERS :
...
REVO SPINNING STUDIO , ABU DHABI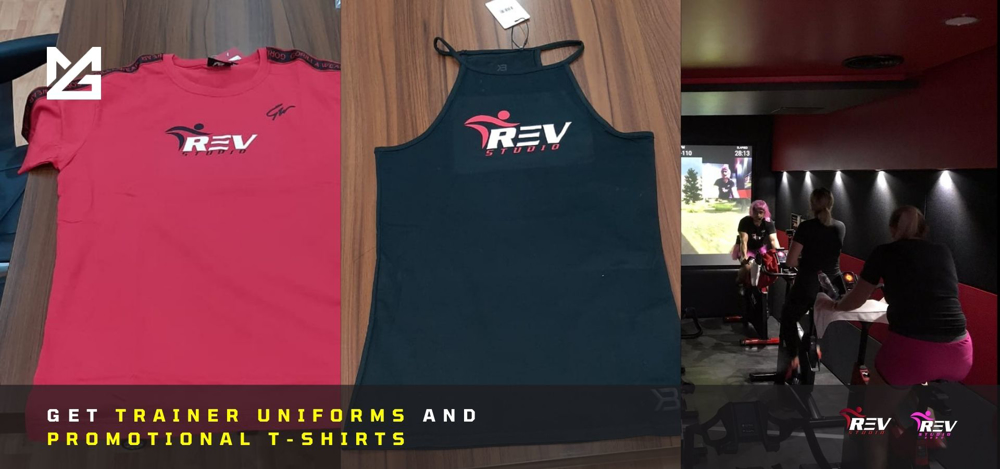 ...
Team Revo is an Abu Dhabi Based Elite Spinning Studio Owned by Mr Jean Marc . MG Activewear has been supplyling High Quality Men's and Women's sportswear by Gorilla Wear , Better Bodies and Onzie with Logo Customization. Mr Jean Marc is our Premium Customer for Trainer uniforms and Promotional T-shirts for his Gym Events.
.
FITNESS FIRST MIDDLE EAST
...
Fitness First part of Landmark Group in UAE , is a leading chain of fitness gyms offering world class training facilities and group classes across the Emirates. MG Activewear is authorised vendor for the Fitness First UAE to produce and supply high quality sportswear for Fitness First GX Trainers.
MG Activewear has supplied variety of Women's Work Out Tops , Men's Tank Tops and Women Leggings to Fitness First made with selection of approved moisture wicking technology , high level of ventilation , body shaping and light weight technical fabrics .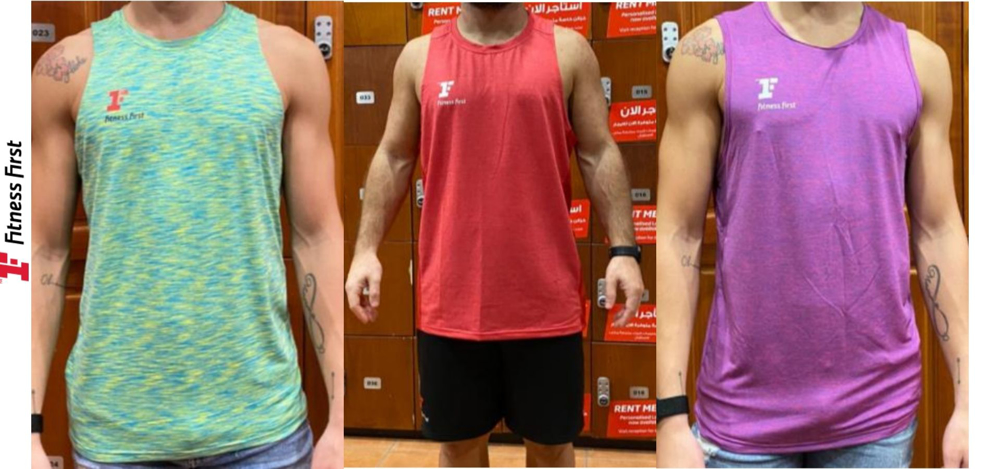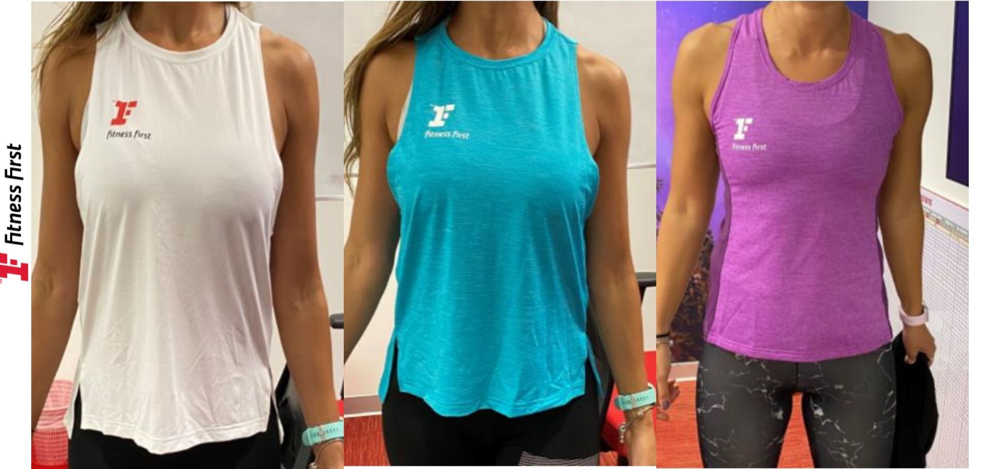 Below is Unedited Feedback & Review From Fitness First Team
"
Fabric: very good, great quality, will check also after multiple washes , logo looks sharp on the pieces
Sizes – some of the sizes could be alerted i.e the purple top seems a bit small on some girls (like M for Medium) or slightly tight in certain areas
Design – very good, from our side, we need to look into more variations
Colors – very happy with the colors chosen and how it's matching the leggings we have for the GX team
Leggings – good quality, comfortable, the team likes they are slightly higher waist , although we added length the are still saying the long is design seems and feels shorter than it should be
"
Our Partner Factories
MG Activewear is well connected with Ethically Compliant And Sedex Approved Sports Wear Factories. All our Factories are Export Oriented for USA , Europe and Australia Market . They posses experienced team for Apparel production to ensure we get high quality product without wastage of material and at reasonable cost.
We are Manufacturing from Selected Factories from
China

Pakistan

India
We Also Service B2B customers not based in UAE
MG Activewear offers sourcing & procurement services to B2B customers in UK , EU , USA and MENA region as well. With advantage of UAE being a logistic hub , it is cost effective for B2B customers to place bulk order with MG Activewear. Based on the product , MG Activewear will produce it from our partner factories and ship it to customer by way of trans shipment. To learn more about the advantages , please connect with us.
If you need more information and clarifications on how MG Activewear can be a strategic partner to grow your business :
BUSINESS ENQUIRY CONTACT
Mohammed Arif Khan
Whatsapp :+971 50 5572623
Email : STORE@MGACTIVEWEAR.COM