WE OFFER SOURCING FOR CUSTOMISED SPORTS WEAR AND GYM ACCESSORIES 
ds...
.......
Gyms Owners put in hard effort to create a wonderful experience for their members. Creating a cohesive and positive social environment in the gym is very important to keep members happy and retain them in this competitive gym business.  MG Activewear offer Gyms Owners hassle free access to elite Bodybuilding brands, Fitness fashion and Gym accessories with a level of Personalization .  
How is MG Activewear Better ? 
MG Activewear is stands apart from the rest is because with are driven with passion and connected (authorised distributors) with the best gym wear brands such as Gorilla Wear , Better Bodies , Gasp Official , and many more. MG Activewear Networking in the Fitness fashion arena is unmatched. Furthermore , MG Activewear is part of a 40 years old Fashion Export House Khwaja Export PVT LTD - So take advantage of our business heritage and networking to get amazing quality at surprising real prices. 
OUR SERVICES :

  
Sports T-shirts for Men & Women production 

Promotional T-shirts for Men & Women Production

Seamless Yoga Bra , Tops and Leggings Production

Men Gym Fashion for Fitness Trainers Prodtuction

Weight Lifting Accessories (Wrist Wraps , Wrist Straps , Lifting Belts , Lifting Gloves ) for Bodybuilding Production

Compression Sports Socks Production
MG ACTIVEWEAR ADVANTAGE :

MG Activewear is Backed by a Professional Team Experienced in Textile and Garment Production.

Great Amount of designs and styles to choose from in UAE.

MG Activewear offers the latest Seamless Sportswear Production Technology in UAE

Mix and Match between International Brands and Own Custom Manufacturing to increase your SKU offering to customers. 

High Quality Fabrics with Functional Properties such as smooth touch , second skin , moisture wicking , advance stretch and anti odor.

Get the best service locally in UAE without any hassles. 

You focus on selling your brands, MG Activewear takes care of back end production and sourcing. 

Direct and Fast Communication with management team. 
....
OUR BUSINESS CUSTOMERS :

 
...
REVO SPINNING STUDIO , ABU DHABI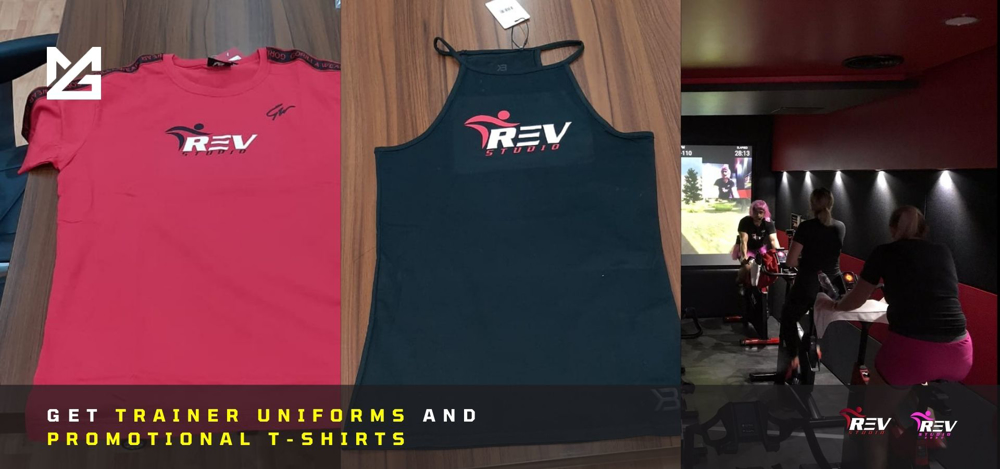 ...
Team Revo is an Abu Dhabi Based Elite Spinning Studio Owned by Mr Jean Marc . MG Activewear has been supplyling High Quality Men's and Women's sportswear by Gorilla Wear , Better Bodies and Onzie with Logo Customization. Mr Jean Marc is our Premium Customer for Trainer uniforms and Promotional T-shirts for his Gym Events. 
.
...
FITNESS FIRST MIDDLE EAST
...
Fitness First part of Landmark Group in UAE , is a leading chain of fitness gyms offering world class training fascilities and group classes across the Emirates. MG Activewear is authorised vendor for the Fitness First UAE to produce and supply high quality sportswear for Fitness First GX Trainers. 
MG Activewear has supplied variety of Women's Work Out Tops , Men's Tank Tops and Women Leggings to Fitness First made with selection of approved moisture wicking technology , high level of ventilation , body shaping and light weigth  technical fabrics .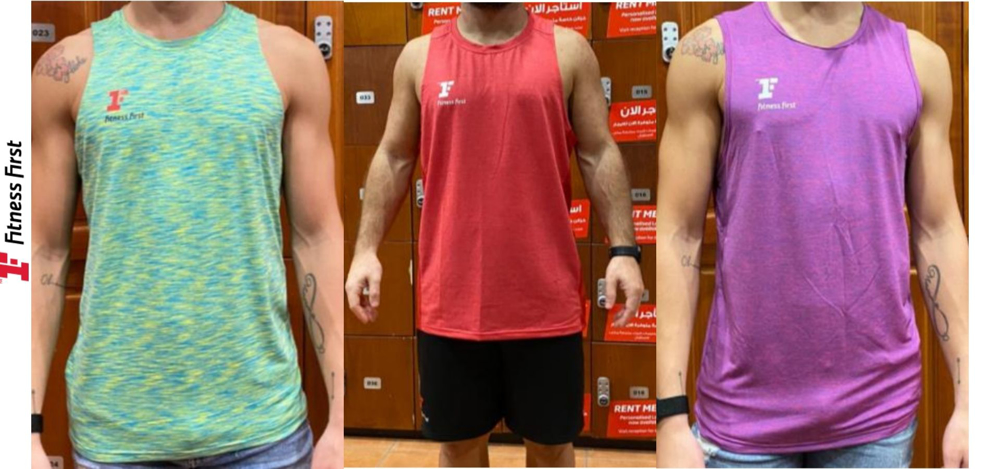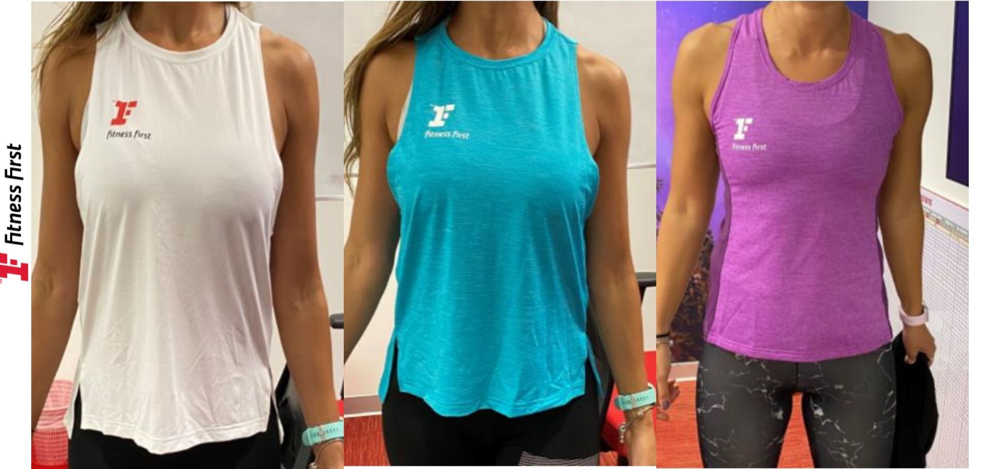 Below is Unedited Feedback & Review From Fitness First Team 
"
Fabric: very good, great quality, will check also after multiple washes , logo looks sharp on the pieces
Sizes – some of the sizes could be alerted i.e the purple top seems a bit small on some girls (like M for Medium) or slightly tight in certain areas
Design – very good, from our side, we need to look into more variations
Colors – very happy with the colors chosen and how it's matching the leggings we have for the GX team
Leggings – good quality, comfortable, the team likes they are slightly higher waist , although we added length the are still saying the long is design seems and feels shorter than it should be
"
Our Partner Factories
MG Activewear is well connected with Ethically Compliant And Sedex Approved Sports Wear Factories. All our Factories are Export Oriented for USA , Europe and Australia Market . They posses experienced team for Apparel production to ensure we get high quality product without wastage of marterial and at reasonable cost. 
We are Manufacturing from Selected Factories from 
China

Pakistan

India

Russia 

Serbia

Turkey
We Also Service B2B customers not based in UAE
MG Activewear offers sourcing & procurement services to B2B customers in UK , EU , USA and MENA region as well. With advantage of UAE being a logistic hub , it is cost effective for B2B customers to place bulk order with MG Activewear. Based on the product , MG Activewear will produce it from our partner factories and ship it to customer by way of trans shipment. To learn more about the advantages , please connect with us. 
If you need more information and clarifications on how MG Activewear can be a strategic partner to grow your business : 
BUSINESS ENQUIRY CONTACT
Mohammed Arif Khan
Mobile / Whatsapp :+971 50 5572623
Email : Arifk@Khwajaexports.com