Authenticity Guarantee
We understand that Authenticity is of the most concern when purchasing a branded product from an online store, especially from overseas. When you purchase from mgactivewear.com rest assured that:
MG ACTIVEWEAR sources it's goods directly from the Brands themselves and is authorised distributor for Gorilla Wear , Better Bodies , Gasp Official , Onzie , Vooray , L'urv Sportswear and any other brands listed on our website. 
Distribution Center In UAE
MG Activewear imports and stocks all listed products in own warehouse based in Ajman , UAE . All orders within UAE and International are distapatched from our centralised warehouse post quaility check . Connect with us to visit our location . 
100% Money Back Guarantee
MG Activewear puts in all quality checks to ensure to meet high customer standards , however in case of product defect or wrong order delivered - we offer 100% money back to customer . 
Cash On Delivery In UAE
We encourage first time buyers to buy selecting the cash on delivery payment method on checkout . This will ensure that you can experience our service with ease of mind. Once you are satisfied with the products and our service then you can buy next order via credit / debit card option as well. 
Authorised Brand Certificates For MG Activewear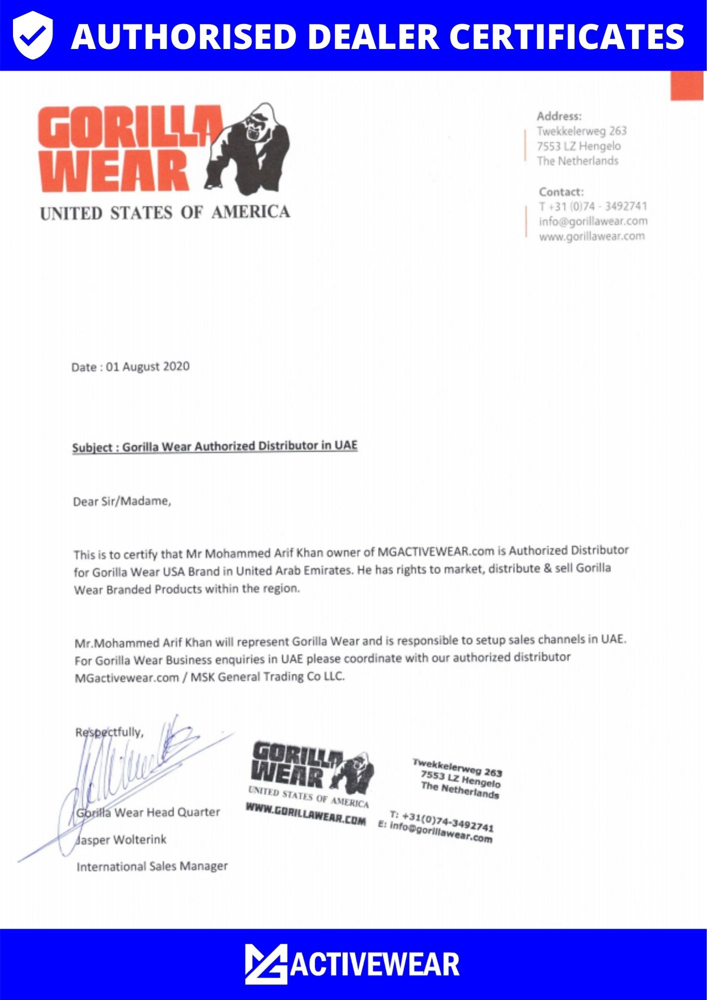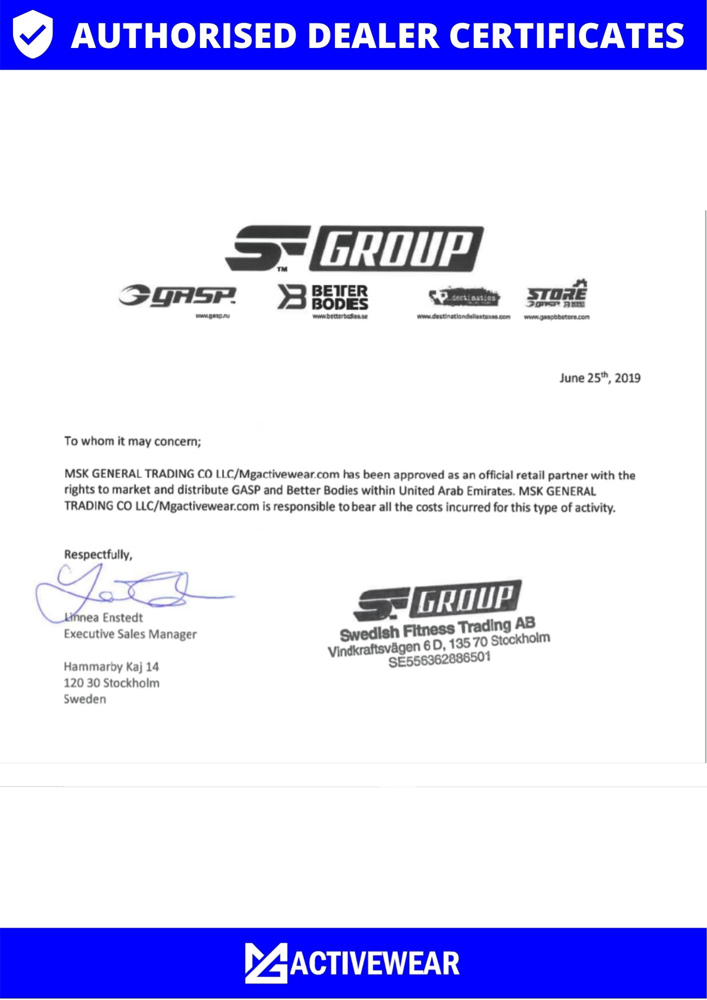 ..