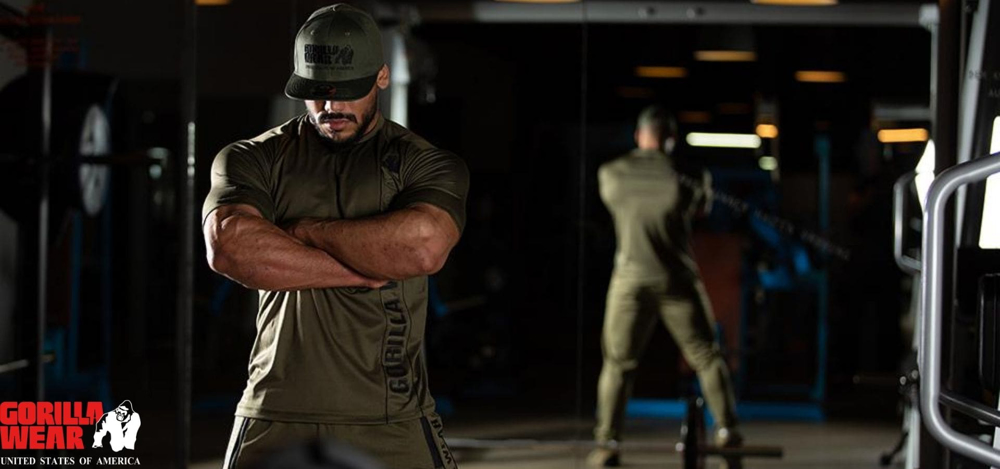 GORILLA WEAR COLLECTION
Welcome to Gorilla Wear UAE - Your Ultimate Destination for High-Quality Fitness Apparel and Accessories!
Gorilla Wear is a renowned global fitness brand that has been empowering athletes and fitness enthusiasts since its inception. With a strong presence in the UAE, we bring you the best of Gorilla Wear's iconic designs and top-notch quality right to your doorstep.
Our mission is simple: to provide you with the ultimate fitness apparel and accessories that help you unleash your inner beast and conquer your fitness goals. From gym wear to lifestyle clothing, we offer a wide range of products designed to elevate your performance, boost your confidence, and make a statement wherever you go.
At Gorilla Wear UAE, we understand that true fitness is a lifestyle. That's why our collection is made from premium materials that offer superior comfort, flexibility, and durability. Whether you're hitting the weights, crushing a cardio session, or simply rocking the streets, our apparel is designed to keep up with your intense workouts and active lifestyle.
From gym tops and bottoms to accessories like bags, hats, and lifting belts, we have everything you need to build your fitness wardrobe from head to toe. Our products are not only functional but also stylish, with trendy designs and attention to detail that sets you apart from the crowd.
With our user-friendly online shopping platform, you can easily browse and select your favorite Gorilla Wear products, make secure purchases, and have them delivered to your doorstep anywhere in the UAE. We are committed to providing you with exceptional customer service and a seamless shopping experience.
Join the Gorilla Wear community and experience the difference of premium fitness apparel and accessories. Unleash your inner beast, embrace your strength, and conquer your fitness journey with Gorilla Wear available exclusively at MG Activewear.